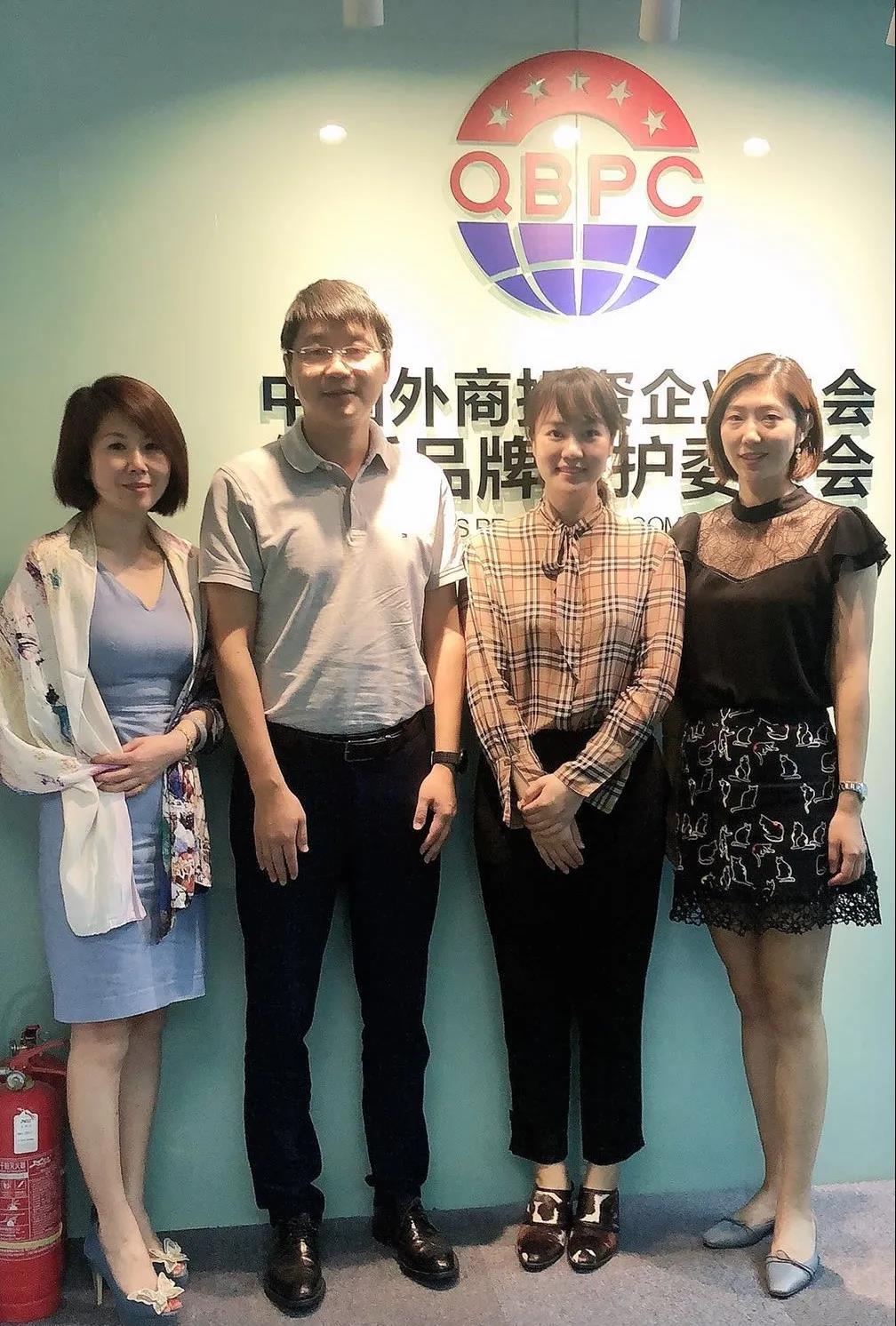 Quality Brands Protection Committee of China Association of Enterprises with Foreign Investment ("QBPC") Chair Michael Ding has received Yuan Yuan, Director of Business Environment Programmes of China-Britain Business Council (CBBC), and Nora Zhang, Assistant Director of Business Environment & IP of CBBC on August 6.
Michael thanked for their coming and briefly introduced the work of QBPC, including QBPC's service team and working model. Michael also introduced the various activities of QBPC, especially the unique Annual Top Ten Cases Selection. "Members are able to learn successful experience of intellectual property protection in the Top Ten Cases to enhance their own capabilities." Michael said. In addition to empowering members, QBPC also plays an important role as an international bridge. Present China's progress in intellectual property protection to the headquarters of right holders and the international community objectively. And bring the constructive comments and suggestions from all parties back to China and promote the further optimization of the intellectual property business environment. Michael's words made them have a clearer understanding of QBPC.
Yuan Yuan then introduced CBBC's work about intellectual property. "CBBC is committed to providing support and assistance for exchanges and cooperation between UK and China in the protection of intellectual property rights, and looks forward to the creation of a fair, transparent and predictable business environment based on the rule of law, which will stimulate marketing dynamics and promote the sustainability of economic development." CBBC became increasingly concerned with the protection of intellectual property. Before UK companies entering the Chinese market, CBBC provide their members with analysis and advice on the business environment from the perspective of intellectual property protection. The understanding and application of intellectual property policies and practices will directly effect that whether a company can sustainable develop in China. "CBBC focuses on issues related to intellectual property from the perspective of better promoting trade between UK and China, and facilitates communication between UK companies and their Chinese partners." Yuan Yuan said. She pointed that encouraging more UK companies to join a committee such as QBPC would enable them to work with other stakeholders to address and resolve intellectual property protection issues. CBBC hopes to deepen its cooperation with various platforms in China, reflect the demands of foreign investors, and share good experiences, all of which are highly consistent with the work of the QBPC.
The two sides also had in-depth discussion on issues such as e-commerce platforms, patent protection, malicious trademark cybersquatting and intellectual property protection in the logistics sector. When talking about the future cooperation between the two sides, Nora said that the cooperation between CBBC and QBPC is important for the promotion of intellectual property protection. She hoped the two sides can work together when the right opportunity arises, which is Michael also looking forward to.